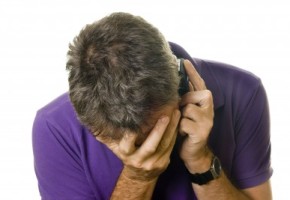 Dealing with Trauma
— By Donald R, Maxwell, Ph.D.
In the aftermath of local and global events, many adults and children are struggling with the emotional impact of large-scale damage and losses of life.
Research has shown that both adults and children who experience catastrophic events show a wide range of reactions, which reflect individual differences in sensitivity to trauma and styles of coping. Some suffer only worries and bad memories that fade with emotional support and the passage of time. Others are more deeply affected and experience long-term problems. These individuals require special support.
It is important to reinforce the young person's appropriate emotional response to such tragic events and give a meaningful reason to help a person understand why such events occur. This will leave the young person with a sense of empathy, yet empowerment and resolve.
Remember to attend to those who fail to respond with much emotional reaction at all – the "non-reactives." These children or adolescents may be blocking healthy emotional reaction, or may have difficulty actually experiencing emotion in proportion to the gravity of events.
These non-reactive children can be encouraged to identify more with others' suffering by story-telling and role-playing that encourages their empathy and identification with others' feelings. The difficulty that adolescents may have expressing themselves needs to be addressed by parents with long-term strategies for improved communication about important emotional issues in the adolescent's life.